If new work is the lifeblood of any production or post production company, then the showreel is the key to the blood bank! Winning new work almost always depends on a killer reel that meets all the specs of the job and persuades the clients that your director, editor, VFX artists or whomever is the right fit for the project.
At Simian, we're experts in helping companies put together reels and presentations that show off their talents in the best possible light and help them win jobs. Here's a rundown of reel building tips for our users, many culled from our observations of what works and what doesn't. They'll help you work faster and more efficiently and put your sales efforts on a winning track.
1. Trim Feature
Want to remove black frames, delete a slate from the beginning of a video or maybe just present a relevant scene from a longer clip? Simian's Trim Feature lets you do just that by easily setting in and out points on your video. No editing required, and trimming a spot won't affect the same spot in other reels.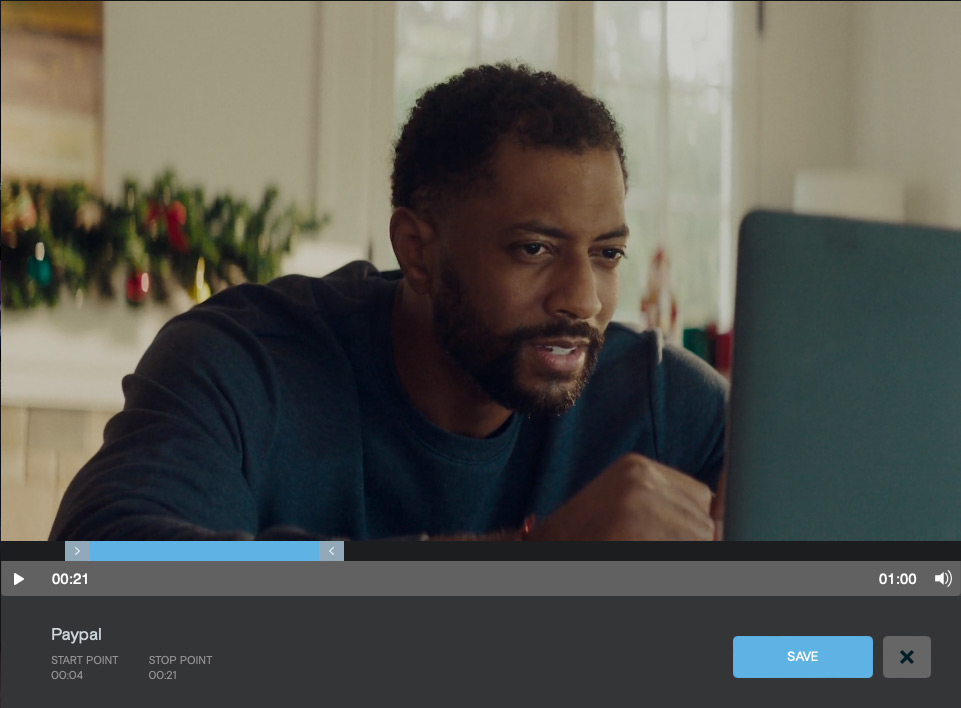 2. Compare reels in the reel library
How many times have you grabbed or copied a reel, only to realize that you accidentally picked the wrong one? When your reel library has lots of reels with the same or similar titles, you want to be sure you're picking the right one without wasting a bunch of time loading them into the reel creator. Problem solved! Simian lets you see the spots within a reel, right from the reel library, just by clicking the arrow next to the reel title. You can even compare multiple reels at once, so you can be sure you're getting the right reel the first time.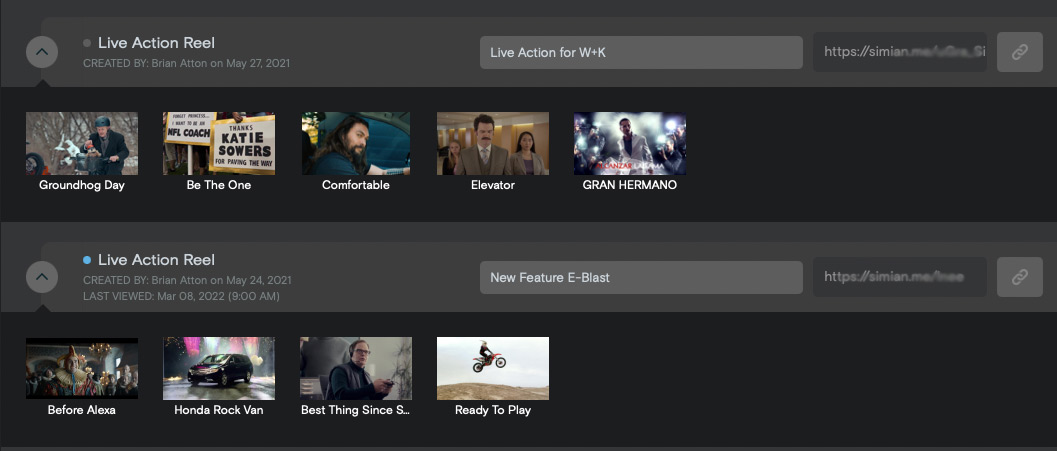 3. Update a sent reel
Have you ever sent a reel, only to realize you forgot to add an important spot, sent the wrong cut or maybe just forgot to password protect the presentation? If so, Simian gives you the ability to change just about anything after a reel has been sent, including the presentation template itself. Watch this Quick Tips video to see how it's done.
4. Make your short links stand out
Agency producers tell us that they often receive 100 or more reel submissions for a job. Getting your link to stand out among all those other nondescript or generic lines of random numbers and digits can be a challenge. Simian lets you quickly and easily customize and brand your short links as you create them, so they'll stand out when it counts.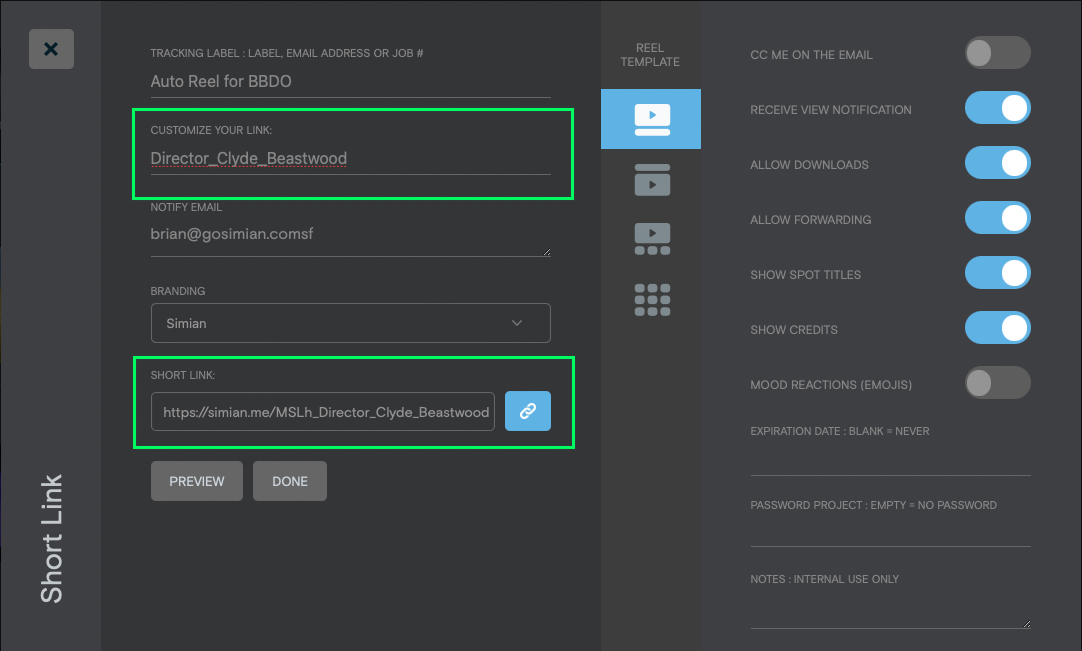 5. Track it like an Amazon shipment with tracking labels
When it comes to showreels, what's a tracking label, and why do they matter? Glad you asked. Tracking labels let you know exactly who's viewing reel presentations that are sent via short link. It's the difference between knowing that Mary from Agency X has viewed your reel vs 140.201.331.10. It's super easy to use – just type in a description in the first box when creating a short link.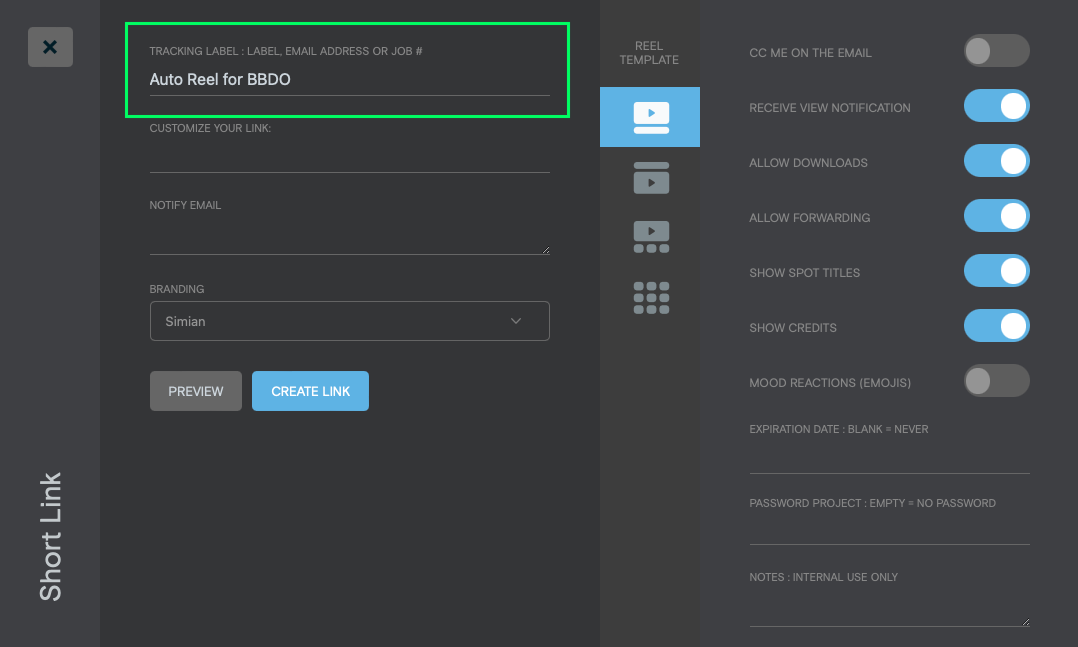 6. Engagement Graphs
Our Engagement Graphs let you know exactly what's being viewed within your reel. EPs have told us that they're able to see what an agency producer is looking for based on what they've been watching on the reel, as Engagement Graphs show what's been screened and how many times, or what's been skipped entirely. Often, they can adjust the reel and respond with more examples, before the agency even asks for it.
They even use Engagement Graphs as a barometer for when they're about to bid on, or be awarded a job. "If I see there's been a lot of viewing of a certain spot or section of a reel, and that different people at the agency or client are looking at it, I can tell that we're about to be asked to bid or be awarded a job," said one EP. "That's when I know it's time to get the director prepped!."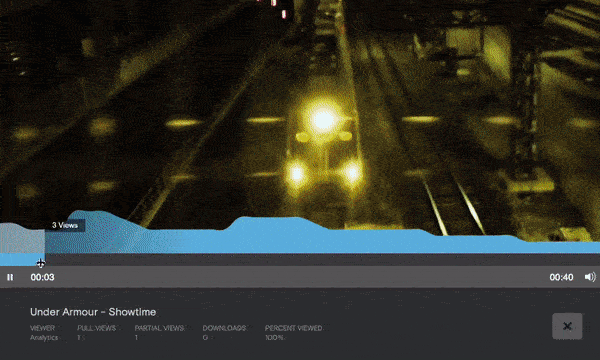 7. Assign a reel
Imagine you're an EP or a producer and a hot lead just came in and you need to get a reel out fast, but your rep is unavailable. Our Assign a Reel feature lets you build a reel and assign it to another user. This allows the assignee to become the owner of the reel, so they get all of the view notifications and analytics, and can follow up properly. It's a great leg up on chasing jobs and getting there first. This Quick Tip video will show you how to do it.
8. Shared reels
Sometimes when you build a reel, you may want to let other team members view, edit and even resend it. Shared reels is a great way to make reels available to the entire sales team, and it's super easy to set up. Just select shared reels as your save location from the drop down when creating a reel, and that's it.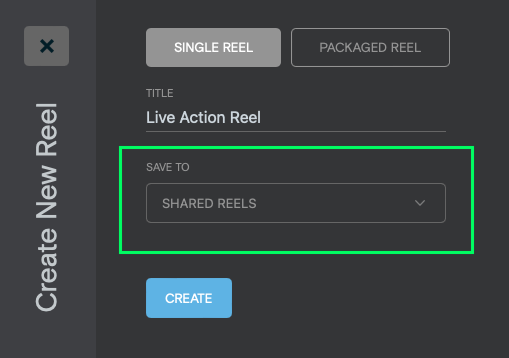 9. Simian Go!
Our Simian Go! app is optimized for the remote world we live in today; it enables you to build, send and track reels right from your iOS device. Perfectly suited for when you're boarding a plane, on the treadmill, chilling on the couch or just out of the office and need to quickly respond to requests for showreels, it puts the power of Simian in the palm of your hand. Scan the QR code or download on the App Store.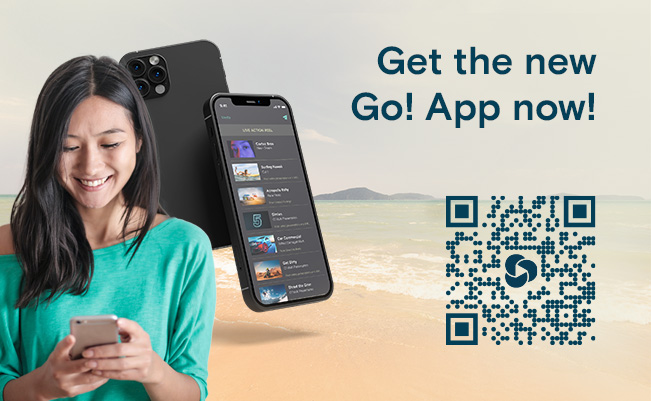 10. Reel Insights
Do you know what's the best day and time to send a reel? Or what the optimal number of spots per reel is that gets viewed the most? Our Reel Insights compilation of data points answers these questions, plus a lot more. We're committed to helping creative companies win more jobs, which is why we continuously (and anonymously) analyze viewing data from over a million sent reels. We compile the data into actionable guidelines so our clients can build smarter, more effective reels that producers actually want to view. To find out more, download our Reel Insights data and watch the webinar.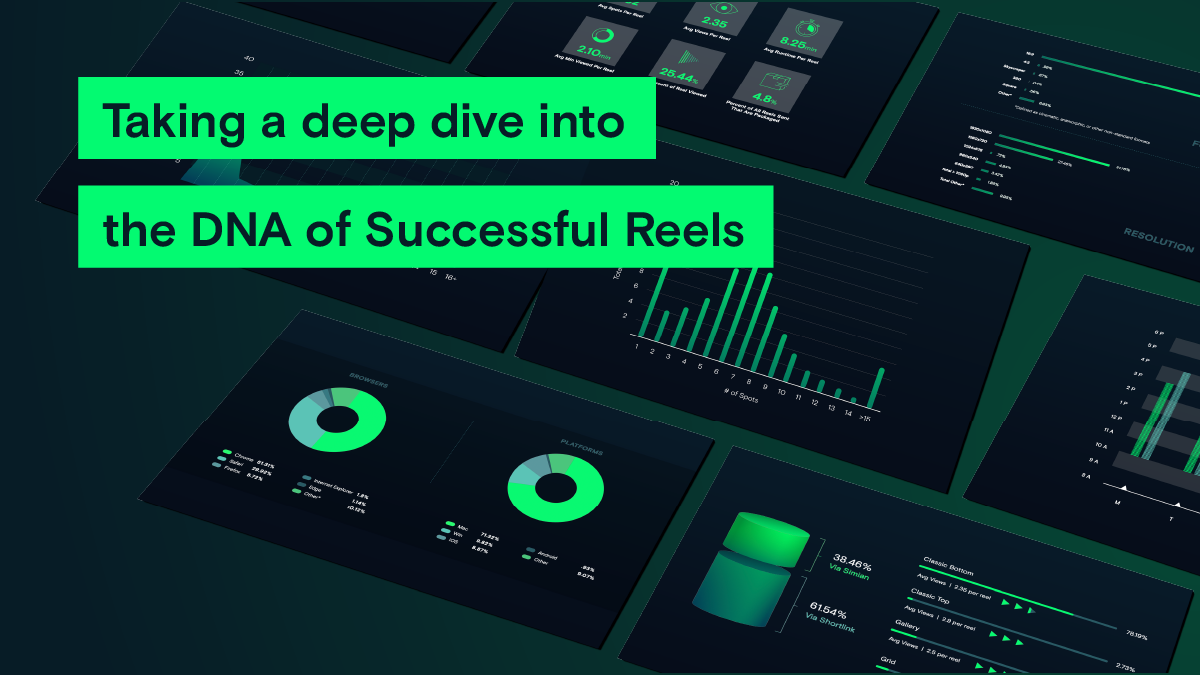 SHARE ARTICLE
MORE FROM THE SIMIAN BLOG