If you had to dream up the model of a modern, ahead of the curve company that's fluent in generating hip, relevant and culturally authentic content for brands, you'd probably have Conscious Minds in mind.
This West Coast hybrid calls itself an audience-first creative and production studio. Founded by Blake Heal in 2008, the studio works exclusively with brands like Nike, Jack in the Box, Amazon Prime, Apple Music and many others, creating content that's as close to entertainment as you can get.
The studio's approach, according to Heal, is to "partner directly with brands and work in an integrated, end to end role on building campaigns, evergreen storytelling, and launching new content channels. We produce everything we make, from start to finish."
To do this, Conscious Minds boasts not only creative and strategic thinkers, but full production and post production capabilities. "It means we can shoot, edit, re-touch, grade, create motion graphics and finish," Heal points out. "It allows us to deliver whatever our clients need, for whatever platform. And we have a regular stable of filmmakers we partner with, who we bring in early so they can collaborate with us just as we're getting started."

The studio is known for being able to tap into the influencer zeitgeist with confidence and an insider's knowledge of what works and what doesn't, but Heal says they do much more than just that. "Our focus is really more on co-creation with creators who reach specific niche audiences and have the ability to tell compelling stories," he says. "We've worked hard to build the muscle and network of being able to commission and co-create with trusted voices that we think authentically represents the brands and audiences we serve."
Working with him closely on this is Autumn Hymes, CM's Director of Voices and Culture. A veteran producer with deep credits in both advertising and entertainment, she sits at the crossroads where brands and influencers meet; as such, her perspective on the growing influencer trend in advertising is spot on.
She cites recent and notable CM projects such as building a bespoke content creator model for Nike Women and the JD Sports retail chain that's made a huge impact on their business and quality of storytelling. "We also developed and executed Roblox's first digital brand campaign," she continues, "helping bring to life their new tagline, 'This World Is Ours for the Making,' through a content series and social ecosystem of storytelling."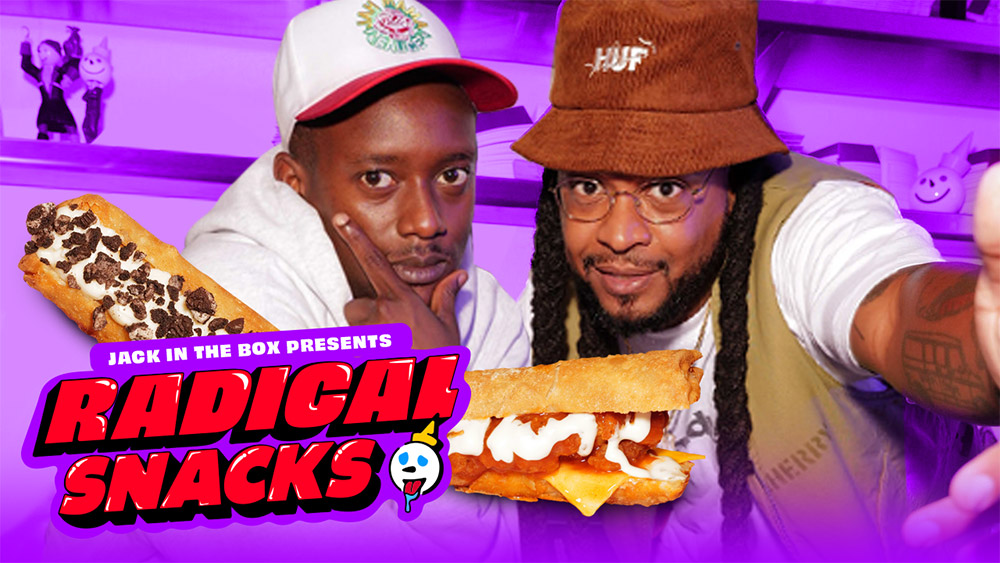 CM also helped Jack In the Box launch Curly Fry Studios, which Hymes describes as "a new content creation strategy that allows them to produce 'always on' brand storytelling." And the work is a hoot; just check out Jah Landis and the series "Radical Snacks." It's Fuse Network and Vice TV meets the Food Channel as Landis, a hip hop producer and personality, introduces viewers to a menu of extremely cool people, places and treats.
The concept to completion method has distinct advantages, explains Hymes. "Having come from a producer background, it's nice to be a part of everything being curated from development through production and into post production. Because we are integrated, it allows us to show up for one another and elevates the work as a whole. To watch how the creative team casts its vision, and the follow through as production and post brings that vision to life, turning an idea into a beautiful story – I love contributing in that process as it takes shape."
As for what it means to be 'audience-first,' Hymes says it's at the heart of what makes CM special, and helps explain its success to date with influencers. "It's about integrating and partnering with the creators and the creatives we work with," she notes, "valuing them as individuals, and then creating the right brand stories that speak to them." That's where her department, Voices and Culture, steps in: "We're basically that conduit between the brand and the talent. And it's important for us to advocate for our talent, to make them feel valued and a partner throughout the entire process."
Often, when brands tap notable public figures (such as athletes or celebrities) for what used to be viewed as endorsements, the exchange was, in Hymes' opinion, very transactional. "And I've made it a passion of mine to take away that transactional piece, and start to see the people we're working with as individuals and artists, because we're asking them to be a part of something," she says. "So we've been trying to change the language, shifting this to the idea of commissioning instead. We're saying, 'we see the value you add, we like the artistic vision you create, and we want you to be a part of our creative venture.' I think even in the use of that word, it changes our interaction."
As Simian users, Conscious Minds has been at the forefront of finding new ways to present creator and influencer content to their brand clients, which has subtle differences from the traditional presentation of directors reels. "It's always been a great tool for sharing directors' work," says CM's Head of Operations, Jeff Keith. "So we're looking to be able to utilize Simian in advantageous ways for the content creator world, too, and we're exploring the best way to approach that."
For many brands, adds Keith, working with content creators and influencers is a whole new ballgame. "When they're looking for directors, they're often looking to check off different boxes, such as techniques or styles. With creators, it's about the individual. So that requires a different kind of sharing."
"I'm intrigued by where all this is going, and what it's going to look like as more and more brands lean into creators," Hymes sums up. "The next couple of years, I think, are going to be very interesting."
SHARE ARTICLE
MORE FROM THE SIMIAN BLOG