If you've never heard of Racket Club before, you will – just wait until Impossible Foods' "Meat History" gets its shot at next year's awards shows. A hilarious tour of the history of grilled meats that debuted during the Tony Awards in June, the spot, created by startup agency Super Serious, is driven by an original composition that would feel right at home in a Monty Python skit.
Launched in 2019, the music and sound design studio has been continually growing and racking up impressive credits, expanding from its New York roots to the West Coast and Atlanta and building a reputation as not only a creative powerhouse, but a progressive shop that backs up its values with involvement across a range of social and purpose-driven causes.
The masterminds behind Racket Club are Nick Crane and Micah Scarpelli. As Creative Director and Partner, Nick has worked in both music and post production prior to launching the studio with Micah, an editor and the founder of the bicoastal post production shop Uppercut.
The two companies, while closely aligned and sharing space, are independent entities, Nick explains. "Uppercut is our sister company," he notes. "We collaborate on tons of projects constantly. It's a great creative community we've built over the years that bridges the gap between edit, music, and audio post."

To bridge this gap, Nick and Micah have assembled an amazing team. Creative Producer Adrian Womack -- better known simply as Womack -- joined in 2021, coming over from Mophonics. A leading member of the Association of Music Producers' Diversity, Equity & Inclusion Committee, he worked in production on the agency side before segueing into the music industry.
Racket Club made news earlier this year when it opened its L.A. studio and welcomed Justin Hori as Creative Director and Partner on the West Coast. A veteran of Squeak E. Clean and Human, Justin brings extensive experience in music and sound for brands to the Racket Club fold. Back in New York, the company also added highly experienced Audio Mixer and Sound Designer Ashley "Koomba" Simmons, who joined from Sound Lounge.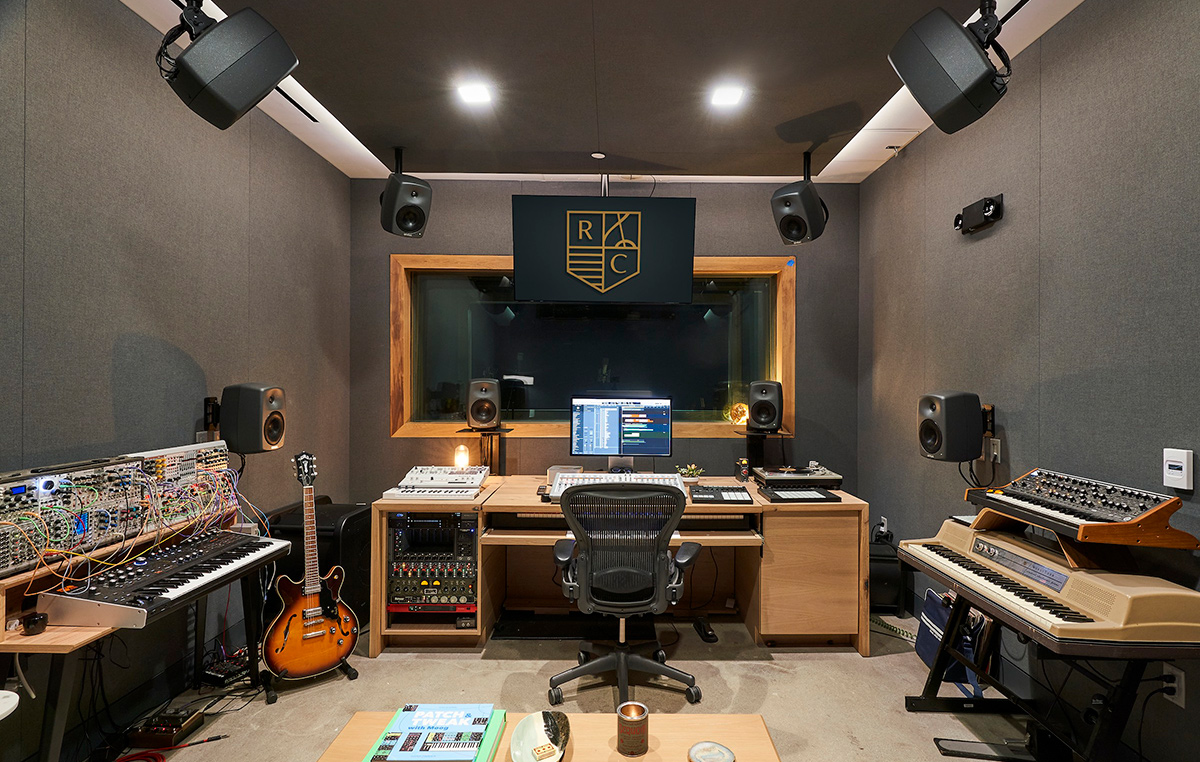 Not bad for a shop that debuted right before the world changed. "The fact that we were developed mostly out of the pandemic meant we really emerged as a new company into the new world, with all its difficulties," Nick says. "We weren't adapting to the changes, we were growing within them. Responding to difficulty is built into our DNA.
A key differentiator for Racket Club, Nick adds, is that its people hail from varying backgrounds -- giving them deeper perspectives and experiences from which to draw. "We focus on the whole process of crafting films, and we know our role in it," he says. "Some of us have agency experience, and Micah and I came up through editorial, so we know how to work with all the key partners every step of the way."
Womack points out, too, that Racket Club has its pulse on a wide pool of music and sound talent while taking a sharp eye to how work gets produced. "Creatively, we're working with musicians and writers others might've overlooked," he says. "We have the patience to tap into their raw talents and lead them to the standards our clients demand from us. And from a production POV, we future-proofed it as much as we can and made it all human-focused to serve the diverse needs of our clients as real people and not just figures behind an email address."
Whether original composition, sound design and mixing or music supervision, their reel backs it up. It includes a number of spots for BMW out of Goodby Silverstein and an ambitious Volvo spot saluting filmmaking's craft workers that debuted during the Academy Awards. There's also a vibrantly colorful spot for Benjamin Moore out of FIG that features a Christina Aguilera track and upbeat work for Toyota out of 22 Squared. On a different note, Racket Club also scored the dramatic short "Letter to Rose," directed by Ariel Danziger, which premiered at the Tribeca Film Festival.
Is there a Racket Club sound, or style? Not really, says Justin. "We fancy ourselves more as music and sound problem solvers than purveyors of any particular style," he points out. "In music these days, there are fewer boundaries than ever. Genres are blending and there's more access to tools to create. More importantly, our holistic approach to crafting music demands that we think about the relationship between not only music and sound effects, but also the story, the characters, the tone of the visuals, the brand and the purpose.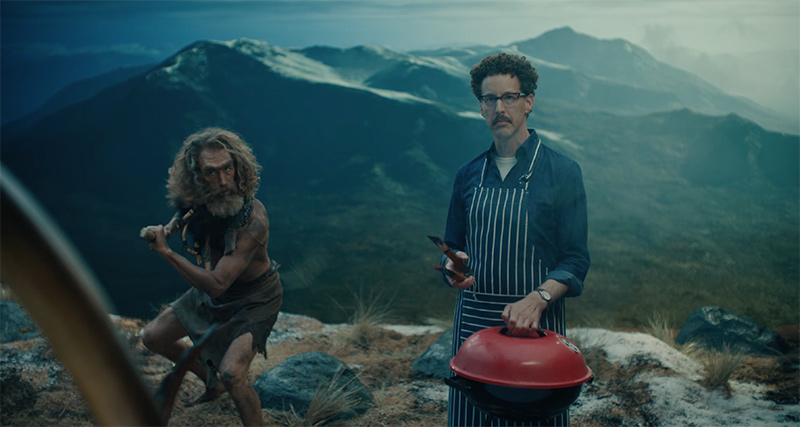 Impossible Foods' "Meat History" is a great example of how Racket Club takes a different approach to providing music and sound. "It required our involvement from the inception of the idea," Justin explains. "We had the pleasure of not only producing and recording the piece, but also were consulting on set, worked through revisions in post and also got to flex our sound design and audio mix muscles. So in addition to collaborating with another new company to create something big, we got to do at least a little bit of everything we love along the way."
As if their talents and brains aren't enough to guarantee success, Racket Club has a secret weapon; it's Simian! "It's not only where we store and organize all our favorite spots for pitching and reeling in new work," notes Womack, "it's also a critical tool in our production process. We use it for everything from sending files for projects, to getting feedback and comments on the work we send out. It's simple to use and offers the protections where needed on sensitive work."
As noted, Racket Club is deeply committed to a number of causes, and devotes not only time but financial support -- essentially putting its money where its mouth is. Womack, for example, was part of a key AMP committee that helped create its first scholarship program for underrepresented youth, launched in partnership with Save the Music Foundation. The studio also donates a portion of its profits to such groups as the NAACP Legal Defense Fund, the Environmental Defense Fund, the YellowHammer Fund for Abortion Advocacy and the Harmony Program, which supports music education in the schools.
We've built a diverse crew from our inception, rather than as an afterthought years into our establishment," Nick says. "From the onset, this has instilled unique perspectives on issues outside of the work we do. We've all come to realize the immense privilege we have getting to work and sustain ourselves in the creative industry, so we do our best to live up to social responsibility to give back accordingly.
"And internally, we recognize the shortage of opportunities offered to female writers and writers of color, and do our best to make sure they're all given a shot," adds Justin. "It's easy to get jaded in this industry, but keeping part of our focus on how we can help outside of ourselves keeps us motivated."
SHARE ARTICLE
MORE FROM THE SIMIAN BLOG