You know about The Post Crew, even if their name isn't all that familiar just yet. For the first 35 years of their existence they were known as Crew Cuts. In January of 2023, this legendary New York creative editorial boutique, as well known for its editing as for its culture, adopted a new model and a fresh take on its legacy of creativity and innovation. In the process, it was rebranded as The Post Crew.
Now owned exclusively by Jake and Nancy Jacobsen – he's a Senior Editor, she's Executive Producer – the company has always been lauded for its 'cutting.' But now The Post Crew has become something bigger and more expansive, all the while keeping a family feeling. Relocated into spiffy new digs in Manhattan, this woman-owned studio offers a range of services from creative editorial and color grading to design, VFX, original music, sound design, audio post and conforming.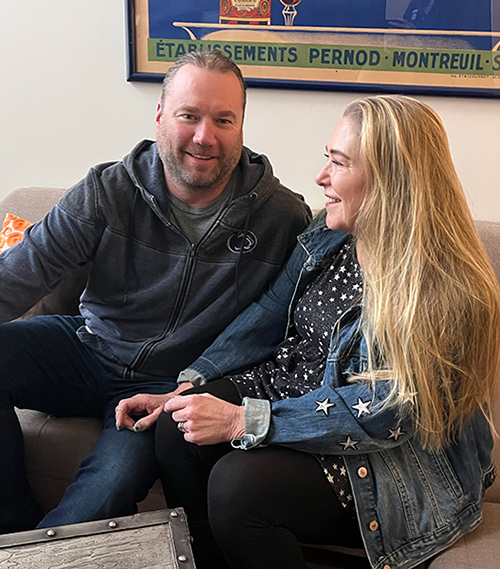 Since its rebrand, The Crew has been busy cranking out a range of spots, highlighted by a hilarious series of ads for Spectrum One. Created by Something Different and produced by SMUGGLER, they were edited by Jake Jacobsen and Matt Shapiro. They've also turned out a bevy of spots for the pharma agency Area23, as well as work for FedEx via Tracy Locke, Aetna via its in-house agency and a project for Blue Cross Blue Shield for the Merge healthcare agency.
As in the past, The Post Crew also takes on longer-format work, particularly that of a social bent. One project they're proud of is the documentary "Don't Leave Me Behind: Stories of Young Ukrainian Survival." A look at the lives of teenage refugees from the war in Ukraine, it premiered on MTV in late February. (Read more about the film here.)
Simian reached out to Nancy recently to talk about what went into the rebranding, and what it signifies for this legendary post production boutique.
So what drove you folks to transition from Crew Cuts to The Post Crew? How is the new company different from the old one?
It was a natural time for us to transition to something new, as the lease was up on our space after 33 years. This enabled us to find a new space to begin as The Post Crew, with a fresh start.
There was so much equity in the Crew Cuts name; how did you all feel about leaving it behind? And who coined the new name?
We loved the name Crew Cuts for so long, but since we're a new company, with so many of the Crew Cuts players still with us, we thought The Post Crew just made sense. The name references that we're most of the same "crew" as before, and uses the broader term "post," showing that we do much more than offline editing.
Who designed the new logo? And what significance does the lamp post graphic carry?
Our lead graphic designer/creative director, Ben McNamara, designed the logo. We all liked the old style lamp post to represent post work. And we'll be changing the colors and post styles along the way, to keep things looking fresh.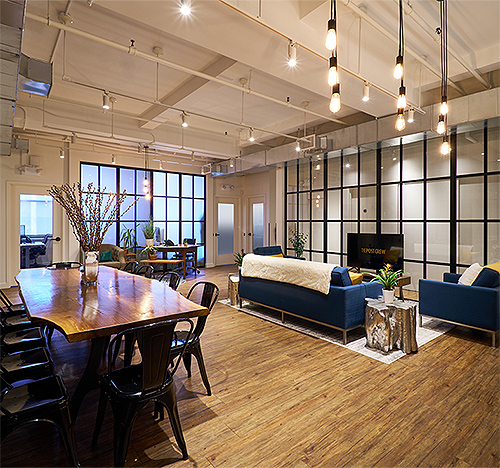 Did the fact that your name now suggests a broader array of services – more 'post' than just 'cuts,' while keeping the 'crew' – factor into your thinking?
Yes, we do a ton of post work now. When Crew Cuts started we were an off-line edit company. The Post Crew offers off-line edit, audio, music, VFX, GFX, color correction, conform and broadcast delivery.
So who are the key players at the new company? Has ownership or management changed in any way? What about the roster of artists?
Jake and I are the owners, and we're majority woman-owned. The roster is basically the same as Crew Cuts, with a few less faces. Some of the editors who were formerly on staff are now available to us on a freelance basis.
What kind of response are you getting to the changes, particularly from folks on the agency side who've worked with Crew Cuts for years?
People are happy for us. We've reached out to a ton of new clients to tell them about us, while our existing clients who we've had relationships with for many years are excited to see our new space and support us under the new umbrella.
Where do you expect The Post Crew to be a year from now? And what values or attributes that Crew Cuts was known for are you carrying over to the new company?
We aim to foster a creative partnership with our clients, and to build a culture of family and creativity that brings the highest quality and level of talent to every project that comes through our doors. Just like at Crew Cuts, we're focused on client satisfaction and maintaining the feeling of that close, familial environment, one where we all work tirelessly to ensure everyone is excited about the final product.
The Post Crew has been a Simian user since its Crew Cuts days. How does using Simian help your company deliver the caliber of work your clients have come to expect? And how does it help you win new projects?
That's right, we've been using Simian forever. Simian was really built for our industry and workflow. Not only did Simian build our website, it houses all of our work in a digital library. We're able to seamlessly customize reels for each project quickly, while also being able to choose how reels are presented. And our sales team relies on the analytics to help understand where we are on a project.
SHARE ARTICLE
MORE FROM THE SIMIAN BLOG