Relax, Film Casualty Knows Your Risky Business and They've Got You Covered
Posted on July 3, 2018
You'd think a conversation with Cameron Woodward would revolve around the latest image capture technology or a recent production he and his crew are particularly proud of. He is, after all, an executive producer and co-owner of a production company that's shot for brands like IBM, Levi's, Del Monte, T-Mobile and Cisco, along with startups like Shyp and Freshly, among others.
But it's just as likely to veer off into a detailed discussion of risk transfer, risk management and the broader world of business operations. That's when you know you're talking to the other Cameron Woodward, the one whose frustration with the complexities of insuring some of those afore-mentioned jobs motivated him to become an expert on risk mitigation himself. The result is Film Casualty, the production-focused specialist insurance agency he opened in 2016.
Woodward's production company, the Oakland-based Sprinkle Lab (http://www.sprinklelab.com), has an interesting origin. Woodward and his partner, Director Brandon Tauszik, were working for a non-profit organization founded to expose the crimes of the Ugandan warlord Joseph Kony. (The organization's documentary about him, "Kony 2012," racked up over 100 million views on YouTube.)
"What I wanted to do was build an agency I'd want to buy from as an EP," says FC's Cameron Woodward.
Based on that experience, Woodward and Tauszik, split off on their own and launched Sprinkle Lab in 2011. The company has handled everything from branded content to music videos, but as it grew and handled more complex jobs, Woodward ran into the hard reality of getting coverage for their productions.
"We were self-taught producers," Woodward says of he and Tauszik, and that process is exactly how he approached the issue of getting production insurance that fit the needs of producers like himself. "I found dealing with insurance difficult and confusing," he admits. "There are so many different types of brokers and carriers out there. What I wanted to do was build an agency I'd want to buy from as an EP."
So he set out to do just that, running the production company while working on his California insurance license on nights and weekends. Since opening its doors, Film Casualty has grown to include over 100 production companies as clients, and also insures individuals such as crafts people and other vendors to the production process.
"Our approach is based on our experience being on set," Woodward explains. "There are so many people involved in making a film, from props to caterers to sound. We view them all as filmmakers, and we service them all." (Even Sawt parent Simian is a client.)
Woodward says thinking about insurance as part of a company's broader approach to doing business is the smart way to go. "We all have exposure to risk, it's a part of just living," he says. "And exposure to risk isn't always a bad thing; businesses need to work with a level of uncertainty, and that's especially true in production. Our aim is to cover the kind of loss scenarios for companies that would interrupt, if not cripple, their ability to operate in a post-loss situation. These are the kinds of conversation we have with filmmakers."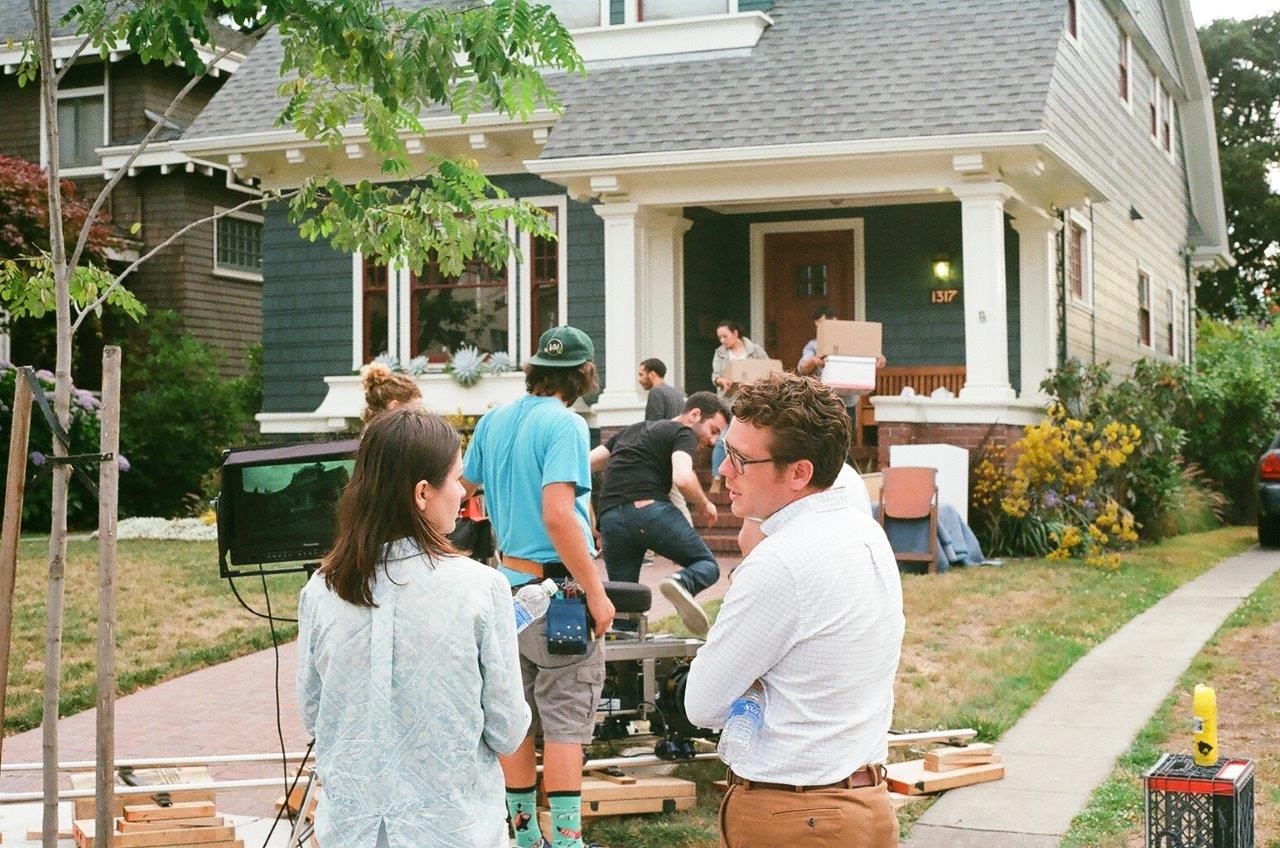 Film Casualty works with producers to boost their knowledge of set safety and ensure that their productions are adequately protected.
Film Casualty offers coverage for productions happening around the world, and has people on call to deal with questions and claims around the clock, mirroring the always-on nature of how producers work. Going beyond providing insurance coverage, they offer things like a certificate generating tool that lets users generate insurance certificates quickly and in batches.
"We're always trying to make our service easier for producers to use," Woodward says. "We answer a lot of questions and provide lots of information about set safety. We really want them to understand why dealing with risk is so important."
Shifting trends in production are making the service Film Casualty provides all the more necessary, Woodward notes. As the nature of production work for brands and ad agencies has changed, we're seeing smaller crews, more doc-style work and more non-union companies springing up, as needs for advertiser content has exploded.
"The cost of production is going down, while the demand for content is going up, and those two factors has brought a massive influx of new talent into the market," Woodward says. "There are a lot of smaller, new production companies run by people who don't have a lot of experience. They don't know all the safety and risk protocols that have been put in place over the years, much of which was initially driven by the unions and guilds. Our goal is to provide them with some knowledge, wisdom and insight, to try and help set standards and guidelines for them to follow."
In an effort to meet the widest range of production needs, Film Casualty has created a menu of packages that are easy to understand and easy to purchase. (Check them out on their Products page here.) Woodward says they created these "to cover important risks that filmmakers meet on set every day, things like the damage of props, sets or wardrobe. They basically cover anything in front of a camera, including rented equipment, and everything behind the camera."
Woodward sums up the FC mantra by saying, "we believe buying production and film insurance should be stress free and insightful. We help our clients take an objective look at the work they're doing, so that if something unfortunate happens, we can help make it right. We're here to empower creative risks, and provide tools to keep filmmakers from encountering the dangerous ones."