When Rodeo Show, the L.A.-based production company that's a sister shop to Durable Goods, announced the hire of veteran producer and EP Katie Walker last year, they ran a photo of her that sort of says it all: here was Katie, crossed-legged in the lotus position, surrounded by eight arms, each holding a mysterious crystal or amulet. The picture works on a variety of levels: not only is Walker a multi-tasker supreme, but also a seeker of truth for whom the inner journey is as important as the destination.
The crystals she's holding in the photo (which was snapped by photographer Kevin Ryan), she explains, represent properties she relies on in her daily life, both personal and professional – and she's been known to spread them around. "Anyone who's worked with me has been gifted at least one crystal that was blessed, energized, and bathed in magical moonlight," she says, "to assist them with their goals, achievements, and well-being." Talk about value-added!
"While I'm a producer by trade, above all else, I consider myself a consciousness explorer," Katie continues. "I'm deeply spiritual and hungry for knowledge about everything esoteric. I'm just as apt to pull cards or enlighten you about your astrology chart as I am to figure out how to bring an execution to life. And don't even get me started on productions that occur during Mercury retrograde!"

Since joining Rodeo Show, Katie is already making an impact, as the shop has racked up work for some great brands and brought on some exciting new talent. She joined after leaving her staff job on the agency side during the pandemic, after which she began freelancing, which had unforeseen benefits: "It was liberating to collaborate with different agency teams and clients, while not getting caught up in the daily politics at an agency," she says.
When Durable Goods' EP Mike Brady reached out to see if she was interested in returning to the production company side – she cut her teeth years ago at Believe Media – she jumped. What made the offer more attractive was that she'd also worked there with Durable's Managing Director Hani Selim, and director Chris Applebaum. "I'd wanted to get more involved with the creative execution side of the industry, and the prospect of working with old friends was highly appealing," she notes.
It helped that Rodeo Show was already an established entity, and enjoyed a reputation as a go-to shop for challenging projects. "In fact, nearly eight years ago, I hired them precisely for that reason," Katie says, referring to her stint at Trisect. The production went well, she recalls, then fast-forwards to today: "They were experiencing a change in leadership, and needed a strong presence to unite the team and provide mentorship to the directors on the roster."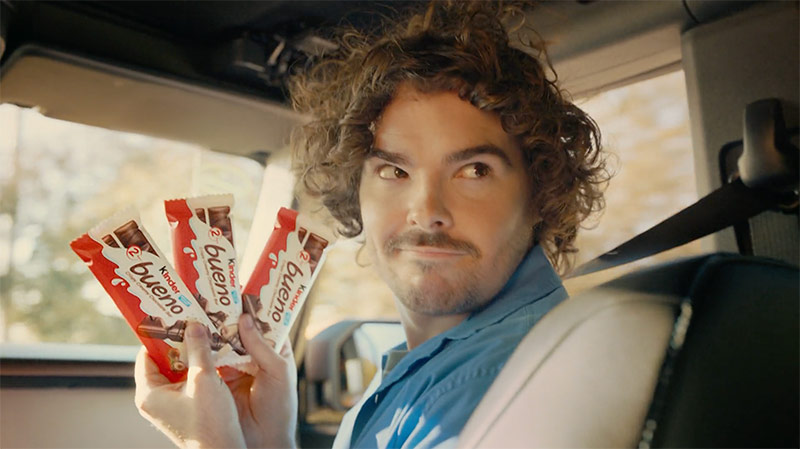 A quick review of recent work bears this out, as Rodeo Show has been moving at a gallop all year. Director Christina Xing has seen four projects launch: a Visa campaign via Wieden+Kennedy, aimed at Gen Z and created specifically for Tik Tok and Instagram; a summer campaign for the candy brand Kinder Bueno; a music video for singer/songwriter Jeremy Zucker; and her deeply personal narrative short film, "Have You Eaten Yet," which recently debuted to critical acclaim.
Director/DP Matt Uhry, Rodeo Show's resident animal whisperer, has finished new spots for two major pet care brands, both set to air this summer. Katie reports that he tapped into his deep experience in training and agility to get the animal actors to perform unique stunts. Dedicated to his craft, he's currently in post production for a documentary centered around a horse trainer who specializes in working with wild mustangs.
Director Paul Moore, who signed a few months ago, just finished a new campaign for Asus, a computer brand in Asia, featuring his signature transitions, camera movements, and pacing. "These are big brand anthems with huge production value," Katie says, "and we're excited for how this work will open him up here in the States."
Rodeo Show also recently produced a vibrant and colorful campaign for Starbucks with Edelman Los Angeles, featuring "Next in Fashion" star Tan France.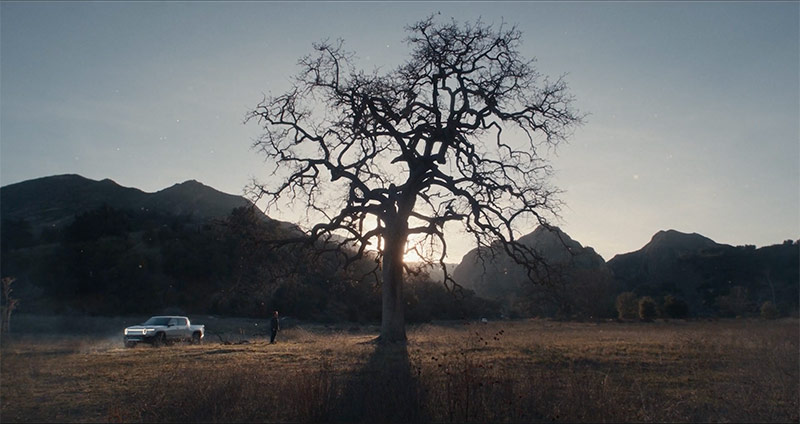 In addition, the company has added several new talents to its roster that Katie says they're very excited about. "We signed comedic director Jamie Lane, who has a wonderful sense of production design, subtle humor, comedic timing, and physicality. And we also signed Chris LeClerc, a young and talented director from Austin renowned for his striking and powerful visuals, as well as his unique perspective on filming automotive campaigns."
These signings fit in with the company's ongoing commitment to incubating new talent, Katie adds. Their process involves working closely with emerging filmmakers to mentor them while ensuring that their creativity is uninhibited, helping them develop their talents and sharpen their skills and not having to do this on their own.
The company has been a long time Simian user, and Katie says it's been indispensable in their growth and success. "We take great care in curating the reels we submit for each project, and Simian facilitates this, allowing us to store all the work with detailed metadata that makes it easy to search," she says. "We also use the Projects area during post-production to share edits and versions for whole-team communication and approvals. It's been a wonderful tool for us."
Going forward, Katie cites her interest in all things metaphysical, and how it guides her work in production. "Producers are like magicians, pulling concepts from the ether and determining the precise steps to take, and the right people to collaborate with, in order to bring the idea to life," she muses. "We also need four sets of arms just to accomplish everything that needs to get done! There is rarely enough time or money to pull these projects off. To me, producers are the unsung heroes of the ad biz, and we don't get enough credit for pulling off the impossible.
This sentiment applies beyond her work at Rodeo Show, she adds. "My goal in life is to be a good human, to push the boundaries of what we know to be true in our universe, to connect with the seen and unseen, develop a deep connection to the divinity within – and in others – and create something tangible that resonates with people," she sums up. "Hopefully, that thing is cool, beautiful, emotional, or truly badass."
SHARE ARTICLE
MORE FROM THE SIMIAN BLOG