Measure Emotional Response to Reels with Simian MoodReactions
Posted on June 10, 2019
The weather may be getting warm, but it's the season for analytics here at Simian.
In May we revamped the way Simian reports reel performance with the launch of Engagement Graphs, a visual representation that reports on what's been watched, rewatched and skipped on each reel.
Tracking how prospects interact with your work gives you a better understanding of what their looking for on each project. But what hasn't been measurable up until now is how prospects feel about what they're watching.
That's why we're excited to introduce Simian MoodReactions, a new reel analytics feature which measures emotional response. This is a valuable metric that didn't previously exist, and isn't available from any other reel or video sharing service.
Does that scene make them smile? Or does the joke fall flat? Are they impressed with the director's approach, or do they find it so-so? Now when someone screens your work, they can choose from six emojis to express what they're feeling with icons that represent love, like, sad, wtf, boring or angry.
Read step-by-step instructions on how to use MoodReactions.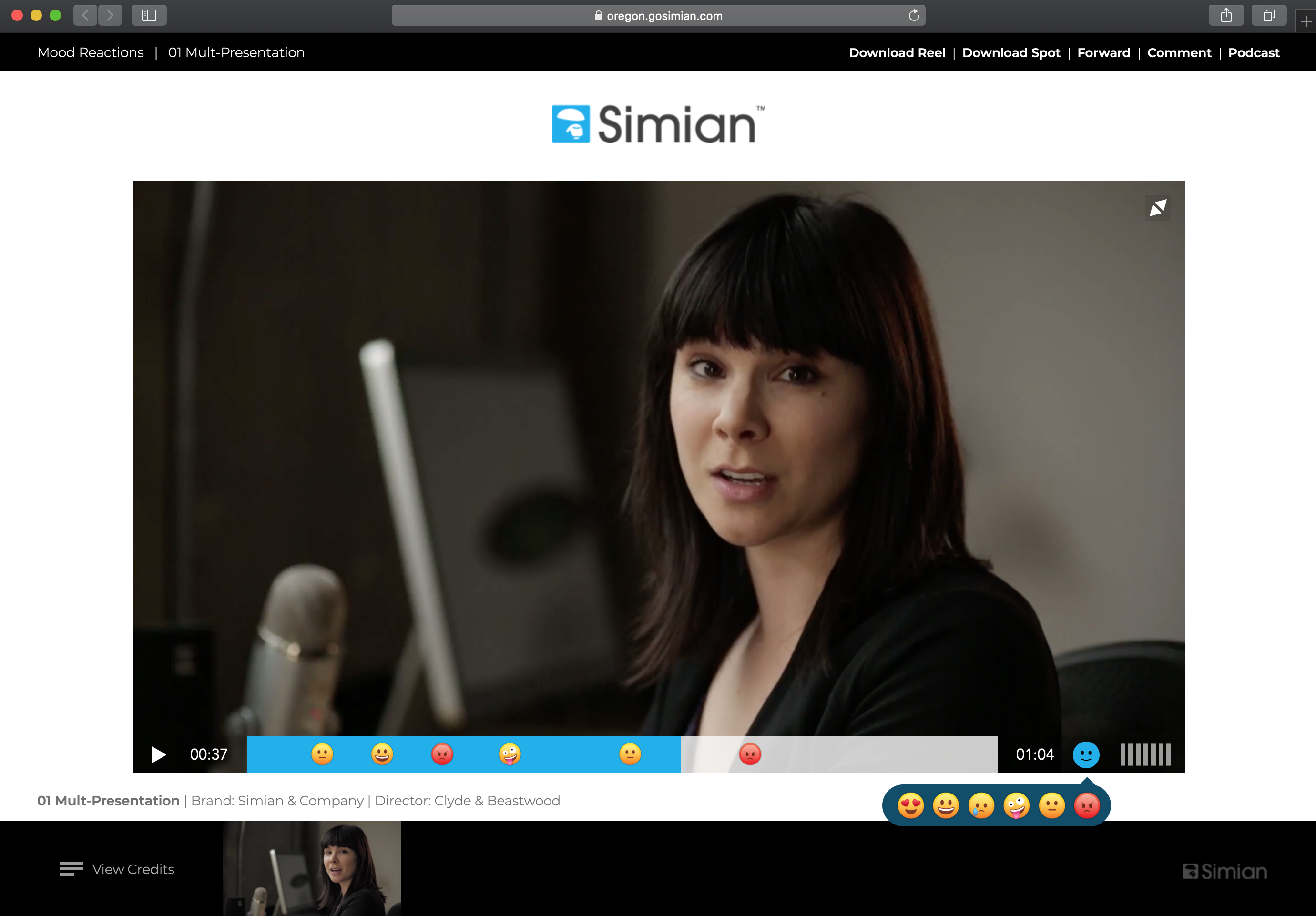 When it comes time to select a director, editor, DP, artist or other creative, MoodReactions are a great way for agency teams to bookmark scenes and share those reactions with the rest of the group. This is especially useful when location or schedules makes it impossible to assemble the team and screen reels together.
As an added bonus, MoodReactions also let the sender know exactly how the recipient feels about their work.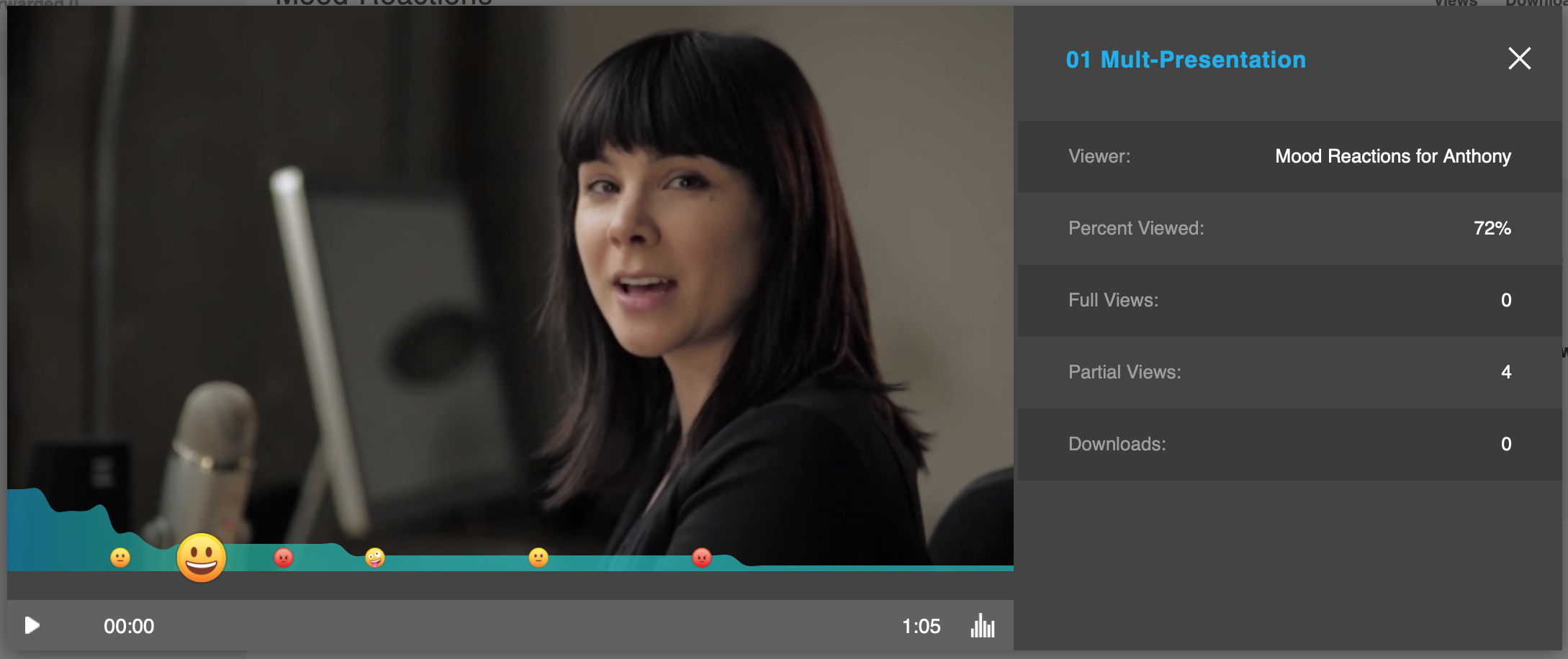 Engagement Graphs and MoodReactions are just the start of what we planned for 2019. Soon we will be releasing the latest edition of Simian Reel Insights, our updated study of thousands of reels that reveals best practices for creating and sending reels, such as what's the best number of spots to include, or when's the best day and time to send your work. Later in the year we'll be introducing new features and interface updates in the launch of Simian 5.0, as well as completely revamping Simian Projects, our workhorse collaboration app.
Subscribe to our email updates or connect with us on Facebook or Twitter to be the first to know when these releases are available.
And if you're ready to jumpstart your sales efforts, start your free 7-day trial and see first-hand the reel insights you'll uncover.