When we talk about our Simian Go! mobile app, we like to think of one of our favorite Geico campaigns. You know, the one about where it's so easy to use Geico's website, even a caveman could do it. Well, we've come a long way from having to explain how easy it is to use a website. Everything's gone totally mobile since then --- just ask Simian users who've downloaded our popular Go! mobile app, which we've just updated with lots of great new features.
They've been able to do some pretty amazing things – like quickly and easily build, send and track reels right on their iOS mobile devices. How easy? Well, we know a producer once who used Go! to create and send a showreel while riding in a horse-drawn carriage on vacation in Michigan and breastfeeding her baby, all at the same time. Now that's multitasking!
Our users know that we're constantly upgrading and evolving Simian to meet the changing needs of the ad industry, and that's never been more important than now, when the pandemic has changed the way everyone works. It's a remote world these days, and an industry that's always been 24/7 has become even more so. That's helped make our Go! app one of our popular features.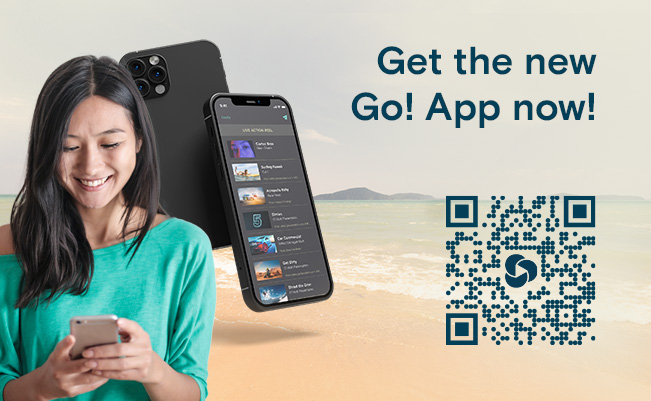 Our just-launched upgrade is designed to help reps, producers, EPs and company owners respond quickly to requests for showreels. You can create custom-branded presentations and share work with clients, prospects and team members, and effortlessly access your entire reel library. It's easy to track engagement with our real time analytics, and pitching multiple creative talents with packaged reels is a breeze. The functionality of shared reels has been expanded as well, and overall we've given the app a performance tweak that ensures a smooth and seamless experience.
And for reps or EPs who work with multiple production or post brands, it's easy to toggle between accounts when building and sending showreels, which saves time and can make a complex process much simpler to navigate.
Other features of Simian Go! include the ability to edit existing reels and send reel shortlinks via your own email client. It offers robust search and filter capabilities and lets you set or delete expiration dates for reels. And everything you do on Simian Go! syncs instantly with your existing Simian account, so your entire team is on the same page at the same time, every step of the way.
"We're always focusing on helping our users work more efficiently and smarter, and that's what we set out to do with this Go! app upgrade," says Simian Head of Sales Kellie Atton. "We get feedback from our users all the time, and everything they tell us goes into our development process. It's the same with our agency outreach – from our Agency Heads of Production roundtables, we've learned a lot about how they search for and review reels, so we know that making reels faster, better and more strategically targeted means winning more bids for our users."
Download Simian Go! on the App Store.
SHARE ARTICLE
MORE FROM THE SIMIAN BLOG