Presenting a new reel template designed for more presentation flexibility
Grid View is a responsive layout with large thumbnails. Designed for immediate visual impact that encourages engagement, this new template is available now.
To use the Grid View template simply select "Grid View" from "Reel Template" drop down modal when sending either a short link or via Simian.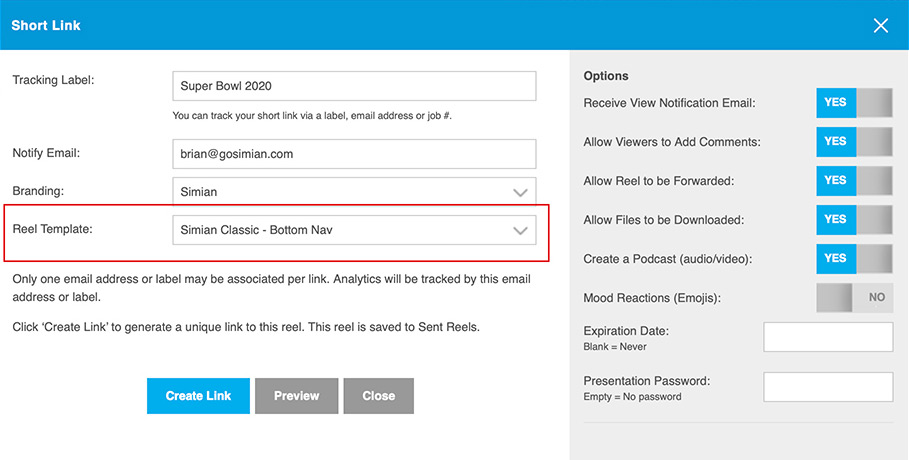 You can also select Grid or any other template as your default reel template. Click your user icon in the upper right corner of Simian then select "Account Info". From there select the "Reel Defaults" tab from the modal window and then choose "Grid View" from the "Default Template" drop down menu.
SHARE ARTICLE
MORE FROM THE SIMIAN BLOG