Encode and Upload Video Fast With our RTVE
Posted on Jan 15th, 2020
Busy production professionals don't have time to worry about the in's and outs of video encoding. Simian clients expect uploads to be fast, and for their videos to play across all browsers and devices without hesitation. We get it, and that's one of the reasons we developed our standalone app, the Real Time Video Encoder (RTVE ), which we offer in addition to our standard web uploader.
Our RTVE encodes and uploads video lightening fast while reducing storage space. It takes the guesswork out of encoding and creates flawless web video while increasing upload times and reducing storage overhead -- all of which means actual dollars are being saved.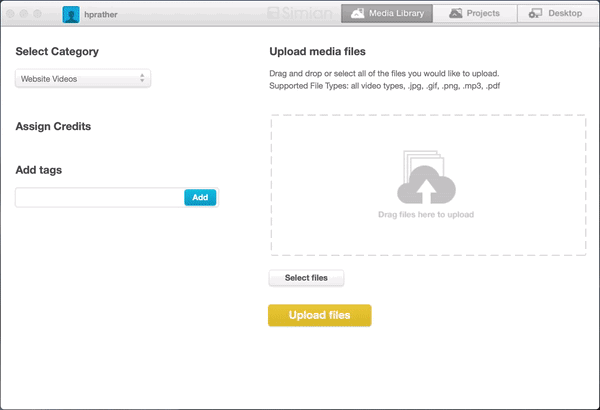 The problem has been that most people aren't aware of what an acceptable web video is, and will upload whatever they have on their hard drive. Lots of times these end up being a pro-res file, .mov (no longer supported in browsers) or a broadcast-quality file that just won't play on the internet.
You may not be aware, but when this happens, Simian and most other services create a playable proxy file while storing the original in the cloud, which gets charged against your storage plan.
The RTVE creates playable, high-quality proxy files by using its built-in encoding engine and utilizing the power of the desktop to encode and then upload. By encoding first, this drastically reduces upload times by up to ten times faster.
For those that do need to upload or deliver larger source files, there's an option in the RTVE to preserve the original. This creates a proxy, then uploads both the proxy and original to the cloud. Originals are always available for download when needed.
The RTVE is currently in its second version and available for download on both Mac and Windows.
Have comments or questions about the RTVE, or any of our Simian services, features or capabilities? Feel free to reach out to us at info@gosimian.com. We love hearing from our customers!